The "prison" of the pandemic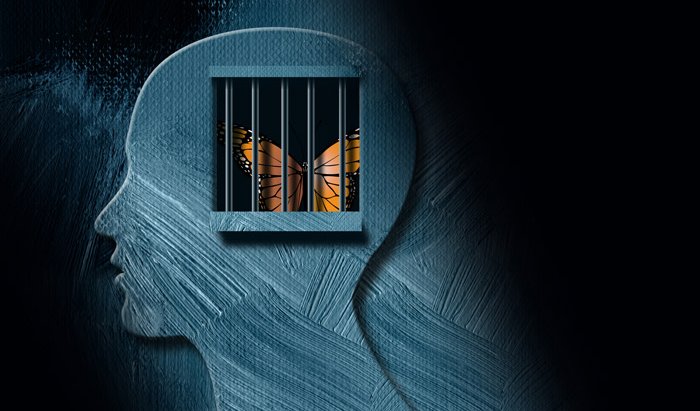 The well-known criminologist Despina Svourdakou talks about an "invisible war", analyzing some of the main parameters that lead to the escalation of violence and crime. She comments that everyone experienced their own Korydallos, their own "prison", pointing out that the Covid-19 measures limited the mind, the soul and the body of the citizens. She talks about a harsh reality, but nevertheless mentions that regarding the pandemic everyone is brought to despair. "Let the infallible be the first to tell us what he would do" she notes and wonders what would have happened if the logic of herd immunity had been chosen. She agrees that anyone can lose his patience - and as she points out anyone who claims the opposite is not being honest - but even if other choices were made there would still be negative results, and, of course, political confrontations as it is happening today.
1. Conflicts for insignificant reasons
"We will see many conflicts and crimes for an insignificant reason because tension has been accumulated" underlines Mrs. Svourdakou. For example she says "I am in the car, there's a crash and I am fighting. The fight may be more intense than normally and for no particular reason it can even lead to violent episodes. Fights can even arise due to parking spots or in the public means of transport between passengers and drivers, where cases of fights have already been recorded"
2. The insecurity of citizens
According to what the criminologist mentions, "The insecurity that has been caused to the citizens is great. The Greek population is already stressed with everything that has happened in the recent years. Then, Covid-19 strikes and finishes everything off." The Greek population has been abused in every way, financially, psychologically, etc., while the fear of getting infected by the coronavirus is also a decisive factor. "Am I going to be the next victim? What if I go for a walk and get infected?" these are only some of the plenty questions that cross Greeks' minds
3. Financial Problems
As the criminologist points out, the pandemic intensified the economic problems and caused insecurity among the citizens. However, she notes that "the financial is a sensitive point now that we have come out of our confinement". Many businesses will not open, many people will not have enough money to be able to return to a normal everyday life, unemployment will increase. All these problems will intensify domestic violence.
4. The increase of substance abuse
Mrs. Svourdakou also focuses on the issue of the increase in substances. During quarantine a lot of people, especially the youngsters, chose to use alcohol and drugs. These two factors are very important and trigger crimes. When someone is under the influence of drugs, his inhibitions are lowered and he is more possible to commit a crime.
5. The police officers on "red alert"
The criminologist also makes special reference to the endurance of police officers during the pandemic. The police officers are on "red alert", she notes and points out that in addition to the obligations for the prevention and suppression of crime they already had, they also acquired the obligation of the coronavirus phenomenon for the relative measures. They must fine, they must check Ergani's papers, they must check if someone is going to the doctor or if he's going for a walk with the dog. "Through the needs of the coronavirus, this obligation was also created" she mentions, and as a result the police officers begun to show signs of fatigue.
6. The citizens' reactions
Every day the police officers, and not only them, are confronted with the reactions of the citizens, who are irritated by the repression measures. "I will have to report every time I have to go out to the police. And then the fine comes and pressures you even more. And when the Greek cannot adapt, the fines also increase" comments Mrs. Svourdakou. And as she describes, the citizens react regarding to the laws that must be implemented. "Someone goes to the prosecutor because he doesn't want to wear a mask, others don't want to take their temperature with the thermometer, parents fight with teachers and go on trial."

Despoina Svourdakou - Doctor of Criminology